Business Software Selection
Software Vendors
Software Consulting
Market Research

IT News
E-Mail: info@softselect.de
BI - Software Comparison, Selection, Vendors and Tools
Flexible and modern business software is becoming increasingly important for companies to assist with market-based management. The central availability of decision relevant business metrics provides a competitive advantage. The demand for Business Intelligence (BI) systems in industry, commerce and the service sector is growing steadily. Business Intelligence functions are becoming increasingly diverse. BI software is not only important for reporting, it has also developed into a dynamic management tool providing a dashboard for operational metrics in controlling and other business sectors, thus proactively facing ever-changing market demands.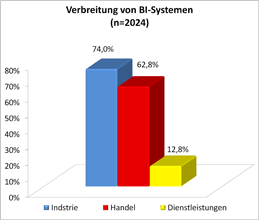 Numerous BI solutions are available for medium to large sized companies, in particular for planning and finance. They offer reporting and accountingsupport and enable a precise analysis of quality indicators, productivity and profitability. Out of the complex collection of data and figures, an appropriate BI solution can analyse and identify the productivity of operations and increase the yield of products. In addition to maximising corporate transparency, BI solutions also help to adhere to compliance rules.
In this area of the SoftSelect platform, we have bundled our BI software knowledge, informing you of everything you need to take into account during the selection of business intelligence software. Find out about the most prominent BI vendors and their software solutions on the German market. Find out about vendors and solutions with white papers and case studies and keep up to date with the latest BI News. For individual business intelligence consulting by the SoftSelect experts, we are available by dialing +49 40 870875-0 with no obligation.
Wissenspool (13 results)
SoftTrend-IT-News (87 results)

Glossary Entry - BI - Business Intelligence
BI is the acronym for Business Intelligence and describes a corporate-wide concept which controls the access to crucial company data.
Relevant data is collected, prepared, analysed and communicated with the aid of the automated reporting module. Out of existing company and business data, relevant decision criteria are extracted. Important components of such a BI solution are OLAP, Data Mining and the Data Warehouse.
Latest related study:
BI Study 2012 - Business Intelligence Software
Data Warehouse, Moderne Dashboard-Benutzeroberflächen, Big Data, Analyse- und Data Mining-Tools, Predictive Analytics
Business Intelligence News
Infor kündigt Cloud-Initiative mit Amazon Web Services an
Infor kündigt mit Infor Sky Vault eine Big-Data-Initiative an, die in der zweiten Jahreshälfte 2013 startet. Read more
IS Informatics Solutions AG ist neuer Epicor Channel-Partner für die Schweiz
Epicor Software Corporation, führender ERP-Anbieter für Fertigungs- und Handelsunternehmen, hat mit IS Informatics Solutions AG einen ausgewiesenen... Read more
UNIT4 baut Partnersystem aus
Der Business Software-Hersteller UNIT4 will sein Partnersystem im laufenden Jahr konsequent ausbauen. Bereits 2012 hatte der Spezialist für ERP-, Finanz- und BI-Lösungen ... Read more
Thementag auf der CeBIT: Die Zukunft von Business Intelligence
Wenige IT-Felder sind derzeit so von Dynamik geprägt wie die Geschäftsanalytik. Welche Chancen sich ein Unternehmen dadurch eröffnet, erfahren die Besucher des BI-Thementags auf dem CeBIT-Stand von SAP. Read more
Yaveon präsentiert integrierte Business IT auf der CeBIT 2013 als Nachfolge der ERP-Sicht
Yaveon, Microsoft Gold Partner und Anbieter von integrierter Business IT für die Chemie, Pharma, Medizintechnik und Nahrungsmittelindustrie, stellt auch dieses Jahr auf der CeBIT sein umfassendes Portfolio auf Basis der Microsoft-Technologie vor. Read more
Echtzeitanalysen für kleine und mittelständische Unternehmen
Mehr noch als die "Großen" benötigt der Mittelstand eine effektive IT, die keinen großen Verwaltungsaufwand fordert. Read more
Langfristiger Investitionsschutz für KIRP-Kunden
UNIT4 Business Software garantiert seinen kommunalen Kunden eine langfristige Perspektive für KIRP Serie 7. Read more
abas-Business-Suite – Upgradefähiges ERP-Komplettpaket
ERP-Systeme kommen in die Jahre und die Entscheidung für eine umfassende Modernisierung fällt vielen Firmen schwer. Inzwischen beträgt die durchschnittliche Lebensdauer von ERP- Installationen 12 Jahre, Tendenz steigend. Read more
SoftSelect Website Search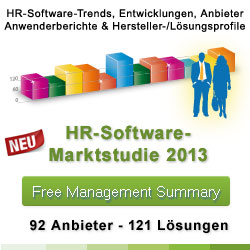 BI Software Selection
To find the most relevant BI business software, simply select your companies branch and click on the Find BI Software button
Case Studies and Whitepapers
fenaco Landesprodukte nutzt Bison Process
Der Fruchthandel ist von einer grossen Dynamik geprägt. Die Zeitspanne zwischen Bestelleingang u... Tags: Reporting, Prozessoptimierung, Food & Gastronomie, Business Intelligence read more


IT Trends 2011
Was bewegt den IT-Markt, wohin steuert die Branche? Das Marktforschungsinstitut Gartner prognost... Tags: Business Intelligence, Cloud Computing, Green IT, Mobiles Internet, Software as a Service (SaaS), Unified Communication, Wissensmanagement (Collaboration) read more


Konzerninformationssystem bei VALORA
Als börsenkotiertes Unternehmen verfügte Valora über ein Berichtswesen, das stark auf den Bereic... Tags: Business Intelligence, Controlling, Groß- und Einzelhandel, Reporting read more


Konzernkonsolidierung, Planung, Reporting, Treasury und Projektcontrolling bei M+W Group
Zwei Abteilungen, zwei Systeme, sehr viel Abstimmungsaufwand – mit dieser Situation waren die Ze... Tags: Bau, Business Intelligence, Controlling, Elektrotechnik, Rechnungswesen, Reporting read more


Konzernreporting und –planung bei bei KraussMaffei
Nur einen Sommer blieb dem Projektteam, um eine neue Konsolidierungslösung für den KraussMaffei ... Tags: Business Intelligence, Finanzcontrolling, Maschinen- und Anlagenbau, Reporting read more


Konzernreporting und –planung bei HAWE Hydraulik GmbH & Co. KG
Die pmOne AG hat für die international agierende HAWE-Unternehmensgruppe ein modernes Finanzrepo... Tags: Business Intelligence, Controlling, Fertigung, Finanzcontrolling, Reporting read more


Konzernkonsolidierung, Reporting und Planung bei der Dyckerhoff AG
Konsolidierung, Reporting und Planung unter einem technologischen Dach zu vereinen, ist an sich ... Tags: Bau, Business Intelligence, Controlling, Reporting read more


Stahlhändler realisiert effizienteres Controlling dank neuer Planungssoftware
Unter den Stadion-Neubauten für die Fußball-WM in Südafrika beeindruckt das Stadion in Durban, d... Tags: Business Intelligence, Controlling, Industrie und Produktion read more