SoftSelect GmbH assists and supports during business application selection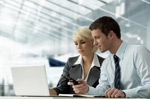 SoftSelect are consultants with over 17 years of experience specialised in the IT sector. As neutral and independant consultants, SoftSelect assists and supports clients with selecting an appropriate business software solution (ERP, Human Resources, CRM, etc.).Our consulting services cover the entire software selection process (as defined by individual requirements) but we can also assist with individual stages, including vendor preselection, specification sheet creation, Request for Proposal or during the presentation phase.
A selection of business software vendors
Um eine Auswahl unserer Business Software Anbieter angezeigt zu bekommen, benötigen Sie den Adobe Flash Player: http://www.adobe.de
Business Software Selection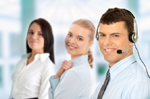 Take advantage of our free Expert Check for your search results.

SoftSelect-GmbH
Use our Business Software Selection to compare 906 Software vendors.
SoftSelect Website Search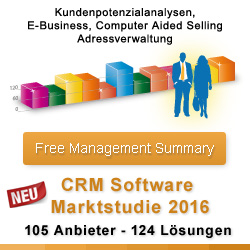 Expert advice
Don't hesitate to contact us with any questions or feedback you have:


Email:: info@softselect.de
Telephone:: +49 (0)40 870 875-0
Telefax:: +49 (0)40 870 875-55
We look forward to hearing from you.
Wissenspool Beiträge
Informieren sie sich über aktuelle IT-Trends und Entwicklungen am Business Software Markt:
Weiteres IT-Wissen finden Sie in unserem IT-Wissenspool:
Software vendors Webcasts
A selection of Podcasts and Webcasts related to Business Software in various languages

Die Business-Software-Webcasts unserer Anbieter können Sie nur ansehen wenn Sie den Flashplayer von www.adobe.de installieren.