Notice (8): Undefined offset: 34 [APP/views/studies/filter.ctp, line 49]


Notice (8): Undefined offset: 34 [APP/views/studies/filter.ctp, line 52]



Notice (8): Undefined offset: 34 [APP/views/studies/filter.ctp, line 70]


Studien zu /

Notice (8): Undefined offset: 34 [APP/views/studies/filter.ctp, line 90]

In diesem Kategorie wurden 4 Studien / Trend Reports zum Thema Systeme in der SoftSelect Datenbank gefunden.
IT-Technologie 2009
Neue Horizonte
Die SoftTrend Studie 258 untersucht den technologischen Stand von ERP- und Finanzbuchhaltungssystemen. Über 40 Hersteller wurden befragt, auf welcher IT-Technologie ihre Business Appliciationen entstehen. Die Entwicklungskonzepte Mulit-Tier-Architektur und Objektorientierung sezten sich durch und erleichtern den Service.
Schlagwörter
Objektorientierung (OOP) Multi-Tier-Architektur IT-Technologie Finanzbuchhaltung ERP Recruitment Process Outsourcing
IT-Technologie 2007
Das Angebot wächst mit den technologischen Anforderungen der Anwender
Die Total Costs of Ownership von Geschäftsapplikationen, vor allem im Hinblick auf den künftigen Anpassungs-, Integrations- und Pflegeaufwand, werden maßgeblich von den technologischen Eigenschaften einer Lösung beeinflusst. Offene service-orientierte Architekturen erhöhen die Flexibilität und sollen die Ausrichtung an den betrieblichen Abläufen sicherstellen. Anbieter Web-basierter Systeme versprechen ebenfalls komfortable Systemanbindungen und erleichtern die Zugriffe sowie die Bearbeitung insbesondere bei Unternehmen mit dezentralen Organisationsstrukturen.
Wo die Entwicklung hingeht, fasst die Hamburger Unternehmensberatung SoftSelect in der SoftTrend Studie 252 zum Thema "IT-Technologie 2007" zusammen. Im Rahmen der Untersuchung werden 63 Lösungen von 50 Lösungsanbietern unter die Lupe genommen, aktuelle Trends innerhalb der IT-Technologie aufgezeigt und hilfreiche Tipps für die Auswahlentscheidung vorgestellt.
Schlagwörter
IT-Technologie SOA Total Costs of Ownership (TCO)
IT-Technologie 2006
Technologischer Status Quo von Business-Software
Die anhaltend schwierigen Zeiten in der IT-Branche stellen Anwenderunternehmen bei Software-Evaluationsprojekten vor große Herausforderungen. Neben der eigenen Wettbewerbssituation, die oft größere Investitionsvorhaben immer wieder kurzfristig in Frage stellt, sind es die Konsolidierungsprozesse in einem Markt, dessen Entwicklung selbst von Insidern und den betroffenen Entscheidungsträgern kaum nachhaltig und seriös eingeschätzt werden kann. Die genaue Beobachtung und perspektivische Beurteilung von Herstellern und Lösungen auf dem Markt für Business-Software wird damit innerhalb von Auswahlprojekten zu einer Aufgabe, die über Qualität des Ergebnisses und langfristigen Erfolg mitentscheidet.
Mit der vorliegenden SoftTrend Studie 246 zum Thema IT-Technologie wurde daher insbesondere das Ziel verfolgt, einen Überblick über den technologischen Status quo vorhandener Lösungen zu schaffen und eine Einschätzung der Marktlage vorzunehmen. Es wurden 41 Systeme von 34 Software Herstellern in die Untersuchung einbezogen.
Schlagwörter
IT-Technologie IT Business-Software
IT-Technologie 2005
IT-Technologie im ERP-Umfeld 2005
In der vierten Auflage der SoftTrend Studie zum Thema "IT-Technologie im ERP-Umfeld" wurden 35 Lösungen von 30 Anbietern untersucht.
ERP-Auswahlprojekte im Mittelstand konzentrieren sich häufig immer noch auf eine isolierte Sicht ausgewählter Geschäftsprozesse. Im Fokus steht dabei in der Regel deren funktionale Unterstützung mittels einer geeigneten Lösung. Die nicht weniger triviale Aufgabe der Systemintegration steht dagegen oft im Hintergrund. Daher sollten bei der Evaluation von ERP-Lösungen die Systemarchitektur und die verwendeten Technologien (neben Funktionalität und Kosten) ebenfalls kritisch geprüft werden.
Die SoftTrend Studie 241 liefert Unternehmen, die gerade ein ERP-Auswahlprojekt durchführen, wichtige Anhaltspunkte für eine sichere und sachgerechte Entscheidung. Die komplette Studie inklusive detaillierter Produktdaten kann ab sofort bei SoftSelect angefordert werden. Anfragen dazu richten Sie bitte an Frau Spielmann unter:
(040) 870 75-0 oder marketing@softselect.de
Schlagwörter

Notice (8): Undefined offset: 34 [APP/views/studies/filter.ctp, line 303]


Seitenumbruch Studien

Notice (8): Undefined offset: 34 [APP/views/studies/filter.ctp, line 310]

Seite 1 von 1. Insgesamt sind 4 Studien online verfügbar.
echo $prev_link; echo " | ".$numbers_link." "; echo $next_link; ?>
Seiteninterne Suche auf SoftSelect.de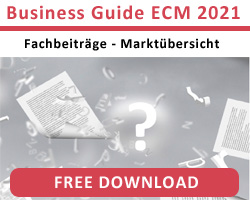 Wir beraten Sie gern!
Bitte zögern Sie nicht, uns mit Fragen jeglicher Art oder Feedback zu kontaktieren:


E-Mail:: info@softselect.de
Telefon:: +49 (0)40 870 875-0
Telefax:: +49 (0)40 870 875-55
Wir freuen uns auf Sie!