Business Software Selection
Software Vendors
Software Consulting
Market Research

IT News
E-Mail: info@softselect.de
Consulting Day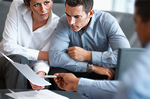 You have questions regarding a running IT project or plan to adopt new software for your company?
We look forward to visiting your offices to answer questions within the scope of a SoftSelect Consultants Day.
The following aspects are included in the SoftSelect consulting day:
The actual state of the current selection process
Core requirements and expectations for the new software
General tips and advice regarding software selection processes / exploration of the market
Presentation of established software vendors regarding long-term feasibility and reliability
Strategy appraisal, scheduling and budget planning
Product / vendor selection recommendation
Answering questions
The SoftSelect consulting day is a standardised consulting service which is individually tailored. You receive a comprehensive check list in which you can specify your requirements. After receiving the completed check list back and, if available, further information we analyse the vendors and solutions best-suited for your project.
The consulting day is roughly divided in one day of analysis and one day of presentation and consulting service at your company. We offer these two consulting days in the "Consultants Day" package for a price of 1800 Euros (not including VAT and travelling expenses - price can vary depending of the complexity of an expertday).
« Comprehensive Project SupportSystem Integration »

SoftSelect Website Search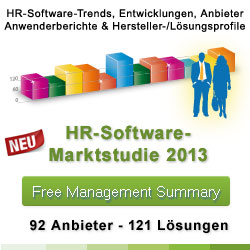 Expert advice
Don't hesitate to contact us with any questions or feedback you have:


Email: info@softselect.de
Telephone: +49 (0)40 870 875-0
Telefax: +49 (0)40 870 875-55
We look forward to hearing from you.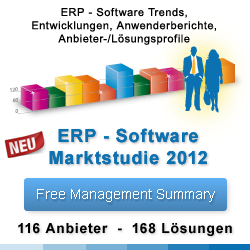 Software vendors Webcasts
A selection of Podcasts and Webcasts related to Business Software in various languages

Die Business-Software-Webcasts unserer Anbieter können Sie nur ansehen wenn Sie den Flashplayer von www.adobe.de installieren.