Business Software Selection
Software Vendors
Software Consulting
Market Research

IT News
E-Mail: info@softselect.de
Online Business Software Selection
SoftSelect is your partner to ensure the correct choice for Business Software
Use our matching platform to create your specifications and compare them with over 719 vendor profiles and their IT solutions. Professional, qualified software selection at the press of a button!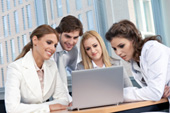 Using our matching platform you can select criteria individually and weight them according to your wishes via the respective slider. Additionally, you can determine KO criteria by ticking the checkbox next to your selection. After clicking on the 'Find products' link, you will be presented with a list of business applications that best match the specifications you made!Your results can be filtered to either display or exclude KO criteria for the ease of evaluation.
Where required, we have added further information that will be displayed when placing the cursor over the

icon.
Quick guide: Step by step guide to finding software solutions that match your specifcations:
1. Click on the title to open the respective subdivision of the software where you would like to define criteria.
2. By dragging the slider, you can define how important the respective criteria is, thus reflecting companies' requirements. By clicking the checkbox next to the slider you mark this as a KO criteria which the software has to fulfil.
3. The more questions you answer the better we can determine suitable software. When you have finished click the 'Find products' link at the bottom of the page.

Business Intelligence
Delete my software specification (0 user answers)
SoftSelect Website Search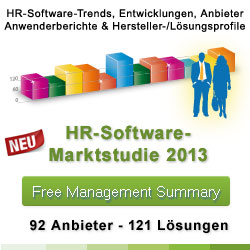 Expert advice
Don't hesitate to contact us with any questions or feedback you have:


Email: info@softselect.de
Telephone: +49 (0)40 870 875-0
Telefax: +49 (0)40 870 875-55
We look forward to hearing from you.
Business software consulting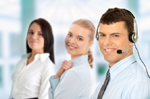 To refine your search, use the comprehensive specification catalogue and take advantage of our free Expert Check for your search results.

Just send us your name and telephone number and we'll get right back to you for a short individual talk.