Business Software Selection
Software Vendors
Software Consulting
Market Research

IT News
E-Mail: info@softselect.de
Enterprise Resource Planning ERP vendors
ERP is the acronym for Enterprise Resource Planning which is a business software used to control business processes. Areas that an ERP-System cover include, but are not limited to, Finance, Inventory Management, Production Planning and Scheduling, Bookkeeping, Sales and Distribution and Human Resources.
In addition, modules are often integrated into an ERP Software such as Customer Relationship Management, eCommerce, eBusiness etc. The size of an enterprise or company dictates the ERP Software requirements. Small and medium sized enterprises (SME) normally don't have any Controlling or Accounting modules. Additionally, there are a number of branch specific ERP solutions, tailor made to meet the requirements of various branches.
On the following 1 pages you can find a comprehensive list of relevant Enterprise Resource Planning ERP business software vendors. Currently there are 282 active Enterprise Resource Planning ERP vendors in our database.
| Vendor name | |
| --- | --- |
| [frevel & fey] Software Systeme GmbH | |
| 42 Software GmbH | |
| a-mec.com Andrea Bulla | |
| Abacus Research AG | |
| ABACUS Retail GmbH | |
| ABAS Software AG | |
| ABF Software-Systeme GmbH | |
| ABS Systemberatung GmbH | |
| AC-Service AG Info-Service | |
| acadon AG | |
| AccountView Deutschland | |
| Acommit AG | |
| aconso AG | |
| adata Software GmbH | |
| ADDISON Software und Service GmbH | |
| ADISY Consulting GmbH & Co. KG | |
| aimin gmbh | |
| ALBAT+WIRSAM Software GmbH | |
| ALCG - Advanced Logical Circle Germany GmbH | |
| All for One Midmarket AG | |
| All for One Steeb AG | |
| Allgeier IT Solutions GmbH | |
| ALPHA Business Solutions AG | |
| amball business-software | |
| ams.Solution AG | |
| Asseco Germany AG | |
| Avista ERP Software GmbH & Co. KG | |
| Bauknecht Softfolio.pps GmbH | |
| BAUMANN Computer EDV-Beratung | |
| BBL-Software GmbH | |
| bbt electronics GmbH | |
| beas GmbH | |
| Beosys BDE GmbH | |
| bestserv GmbH | |
| Bison Schweiz AG | |
| BIZOLUTION GmbH | |
| Blauhut & Partner Informationssysteme GmbH | |
| blp Software GmbH Softwareentwicklung | |
| BLS Integration GmbH & Co. KG | |
| blue:solution software GmbH | |
| BUB Dr. Benölken Unternehmensberatung GmbH | |
| BuP Bartsch und Partner GmbH | |
| Business Competence Center - Erwin Groß Unternehmensberatung | |
| CeBIS Otto Grub GmbH | |
| CIMSOFT GmbH | |
| COBUS ConCept GmbH | |
| Codex Information Systems & Consulting AG | |
| Comarch AG | |
| Comarch Software und Beratung AG | |
| Complan & Partner GmbH | |
| Connectivity GmbH | |
| connedata GmbH Software+Systemberatung | |
| CONSULT+SYSTEM GROUP GmbH | |
| cormeta ag | |
| COSMO CONSULT GmbH | |
| CountR GmbH | |
| CPL Unternehmensberatung für Organisation und Datenverarbeitung GmbH | |
| CRM Business Solution GmbH | |
| CSB-SYSTEM AG | |
| CSG AUPOS IT Software Solutions | |
| CSS GmbH | |
| CTOS GmbH | |
| CUTEC Christian Ulrich | |
| CVS Ingenieurgesellschaft mbH | |
| DATEV eG | |
| DELTA BARTH Unternehmensgruppe | |
| deltra Business Software GmbH & Co. KG | |
| Demand Software Solutions GmbH | |
| Diamant Software GmbH & Co. KG | |
| Dimmel-Software GmbH | |
| Dontenwill AG | |
| Dr. Rolf Bredendiek Consultant | |
| dynnav GmbH | |
| e.bootis ag | |
| EDV Beratung Clasen GmbH | |
| EFK GmbH | |
| Eisenkolb industrie+datentechnik KG | |
| ELDICON Systemhaus GmbH | |
| Epicor Software Deutschland GmbH | |
| ERP4all Business Software GmbH | |
| esacom GmbH | |
| ETHALON GmbH | |
| EVO Informationssysteme GmbH | |
| Exact Software GmbH | |
| F.EE GmbH Informatik + Systeme Informatik & Systeme | |
| Fatherboard Software GmbH | |
| FAUSER AG | |
| FDM Group GmbH | |
| FibuNet GmbH | |
| First Cloud GmbH Software Solutions | |
| FIT - Fenger IT GmbH | |
| Fornoff und Heintzenberg GmbH Software und Dienstleistungen | |
| Freitag GmbH | |
| froMOS GmbH | |
| FUCHS EDV GmbH - Beratung | Planung | Realisation | |
| Fujitsu Glovia International | |
| Future Factory GmbH | |
| FWI Information Technology GmbH | |
| GDC Software GmbH | |
| GDI Ges. für Datentechnik & Informationssysteme mbH | |
| Gebauer GmbH | |
| GEDAT Gesellschaft für Datentechnik | |
| Geovision GmbH & Co. KG Systemhaus CAD/CAM u. PPS/ERP | |
| Gerald Hübschmann Unternehmensberatung GmbH | |
| GEWATEC GmbH & Co KG | |
| gfu software-service gmbh | |
| GISA GmbH | |
| godesys AG | |
| GODYO AG | |
| GreenPower Net GmbH | |
| GSD Gesellschaft für Software, Entwicklung und Datentechnik mbH | |
| Günther Business Solutions GmbH | |
| GUS Group AG & Co. KG | |
| GWS Gesellschaft für Warenwirtschafts-Systeme mbH | |
| H&S Software-Systeme GmbH | |
| HANSALOG GmbH & Co. KG | |
| Haufe-Lexware GmbH | |
| haveldata GmbH | |
| HELIUM V IT-Solutions GmbH | |
| HIR GmbH | |
| HS - Hamburger Software GmbH & Co. KG | |
| HUP AG | |
| IAS Industrial Application Software GmbH | |
| IBM Deutschland GmbH | |
| IFS Deutschland GmbH & Co. KG | |
| IKOffice GmbH | |
| ImPuls AG | |
| Infor | |
| Informing AG | |
| infra business solutions GmbH | |
| Inspire Technologies GmbH | |
| International Business Systems (IBS) GmbH | |
| interSales AG Internet Commerce | |
| Inway Systems GmbH | |
| IQSoftware Vertriebs GmbH | |
| IT-Solutions Reinhold Haller | |
| itelligence AG | |
| ITML GmbH | |
| Jeeves GmbH | |
| K+H Software KG | |
| KDR Kirchner Datentechnik GmbH | |
| Konert Ingenieurgesellschaft mbH | |
| KU² Business-Browsersoftware Dipl.Volksw. Michael Fischer | |
| Lange & Fendel Software GmbH | |
| Lawson Software Deutschland GmbH | |
| LUTZ Büro- und Datentechnik GmbH | |
| MACH AG | |
| make!4 | |
| manus GmbH | |
| MCDS Nils Seidel GmbH | |
| MCP GmbH | |
| MEGA Software GmbH | |
| mesonic software gmbh | |
| Metacarp GmbH | |
| MFB GmbH | |
| MICOS - Mikro Computer Systeme Anwendungen Vertriebs-GmbH | |
| Microtech GmbH | |
| MODUS Consult AG | |
| Möhlmann Software-Engineering und Unternehmensberatung | |
| MOSER GmbH & Co. KG | |
| MSI Software GmbH | |
| MULTIDATA IT-Solutions GmbH | |
| myfactory International GmbH | |
| N+P Informationssysteme GmbH | |
| NEMETSCHEK Bausoftware GmbH | |
| NETRONIC Software GmbH | |
| Netsuite Inc. | |
| NEXADA solutions | |
| Nissen & Velten Software GmbH | |
| Novaline Informationstechnologie GmbH | |
| NTS Industrial Software Solutions GmbH | |
| NTS ISS GmbH | |
| Oboe Software GmbH | |
| obs Ingenieurgesellschaft für Betriebsorganisation und Syste | |
| Octoflex Software GmbH | |
| Opacc Software AG | |
| OptimaSoftware | |
| ORACLE Deutschland BV. & Co. KG | |
| ORDAT GmbH & Co. KG | |
| ORGA-SOFT Organisation + Software GmbH | |
| ORISA Software GmbH | |
| Parity Software GmbH | |
| PCB Software | |
| PCS AG | |
| PDG Systemhaus | |
| PDS - Programm + Datenservice GmbH | |
| Pentaprise GmbH | |
| PITSS GmbH | |
| PLANAT GmbH Consulting - Software - Service | |
| Plex Systems Inc. | |
| pmOne AG - Business Intelligence | |
| PORTOLAN Commerce Solutions GmbH | |
| prisma informatik GmbH | |
| PRISMA-X Consult | |
| Prodware Deutschland AG | |
| Project Consulting Company PCC | |
| PSIPENTA Software Systems GmbH | |
| Questionmark Computing Ltd. | |
| Qurius Advanced Solutions AG | |
| R.S.CONSULTING & SOFTWARE GMBH | |
| Ramco Systems Ltd. | |
| Ramsauer & Stürmer Software | |
| RAMSYS Datensysteme GmbH | |
| Reko Software GmbH | |
| RIKOM Software&Consulting GmbH isah BV NL /Tilburg | |
| Rillsoft GmbH | |
| RSW-Orga GmbH | |
| S+S SoftwarePartner GmbH | |
| Sage bäurer GmbH | |
| Sage Software GmbH & Co. KG | |
| SALT Solutions GmbH | |
| SAP Deutschland AG & Co. KG | |
| SBS Software GmbH | |
| scarabTEC GmbH | |
| Schmidhuber EDV Software GmbH | |
| schrempp-edv | |
| Schubert & Salzer Data GmbH | |
| Scopevisio AG | |
| SE Padersoft GmbH & Co. KG | |
| SelectLine Software GmbH | |
| SHR Softwarehaus Hänsel & Rieger GmbH | |
| sib Speyer GmbH | |
| SiG Software Integratioon GmbH | |
| Simba Computer Systeme GmbH | |
| SIR GmbH | |
| Skill COMMERCIAL IT-Solutions | |
| skilldeal AG | |
| SMC IT AG | |
| SoftBASE Deutschland GmbH | |
| SoftENGINE GmbH kaufmännische Softwarelösungen | |
| softTRADE GmbH | |
| Software-Haus Brumund GmbH | |
| Software-Schmiede Vogler & Hauke GmbH | |
| Software4You Planungssysteme GmbH | |
| SoftwareCompany AMIC GmbH | |
| Softweaver GmbH | |
| solusy GmbH | |
| SOU Systemhaus GmbH & Co. KG | |
| SRSoft | |
| Sta*Ware EDV Beratung GmbH | |
| Stein Software | |
| Step Ahead AG | |
| Syslog GmbH | |
| Systec GmbH | |
| Systems Union GmbH | |
| TEAM GmbH | |
| TECTURA AG | |
| tegos GmbH Dortmund | |
| TETRA GmbH | |
| texdata software gmbh | |
| tisoware Gesellschaft für Zeitwirtschaft mbH | |
| TOPIX Business Software AG | |
| TopM Software GmbH | |
| Trend EVM Software für den Mittelstand GmbH | |
| trend SWM | |
| Trigyn Technologies Europe Gmb | |
| TXTe-solutions GmbH | |
| UB-SOFTWARE Entwicklungs- und Vertriebs-GmbH | |
| UNIT4 Business Software GmbH | |
| untersee Unternehmensberatung GmbH | |
| Varial Software AG | |
| Vectotax Software GmbH | |
| VEDA GmbH | |
| Vepos GmbH & Co. KG | |
| Verpura GmbH | |
| visigate Software GmbH Software GmbH | |
| VLEXconsulting AG | |
| VLEXsoftware GmbH | |
| Wassermann AG | |
| WEGASOFT Software-Entwicklung GmbH | |
| Wilken Entire AG | |
| Wilken GmbH | |
| Wire Card AG | |
| WMD Vertrieb GmbH | |
| work ... for all! Unternehmenslösung | |
| Wörner + Bludau GmbH & Co. KG | |
| Wühler & Gebauer EDV-Consulting GmbH | |
| Würth Phoenix GmbH | |
| XBA Software AG | |
| YAVEON AG | |
| Zapf Systemhaus GmbH Ihr Computer Partner | |
| Zimmermann-Software | |
SoftSelect Website Search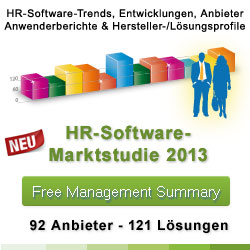 Appointments