Business Software Selection
Software Vendors
Software Consulting
Market Research

IT News
E-Mail: info@softselect.de
Vendor List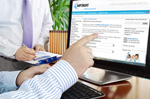 On the following 18 pages you can find a comprehensive summary of relevant business software vendors. Currently there are 719 active vendors in our database.
Business Software vendors can be filtered by:
With the help of a multitude of criteria you can define which components are of particular importance to you. You receive a detailed evaluation of the software products on the market and their relevance to your individual criteria.
Vendor name
bbt electronics GmbH
BCT Deutschland GmbH
BDL GmbH
BDV Branchen-Daten-Verarbeitung GmbH
beas GmbH
Bechtle SL GmbH Competence Center
BEOS Beratung & Software GmbH
Beosys BDE GmbH

- 1 product

(ERP)
BeraCom GmbH & Co. KG
Bernhard Starke GmbH
bestserv GmbH
BigMachines

- 1 product

(CRM, E-Business)
Bison Schweiz AG

- 2 products

(ERP)
Bissantz & Company GmbH
bit media e-Learning solution Deutschland GmbH
bit-frame GmbH
BITE GmbH
BIZOLUTION GmbH
Blauhut & Partner Informationssysteme GmbH
blp Software GmbH Softwareentwicklung
BLS Integration GmbH & Co. KG
blue orange Internet GmbH
blue:solution software GmbH
BOARD Deutschland GmbH
Böhrer Software GmbH
Bosch Sicherheitssysteme GmbH
bowi GmbH CRM Solutions
BRAIN FORCE Software GmbH
Broadbase Software GmbH
Brückner Systemhaus für Datentechnik GmbH
BTC Business Technology Consulting AG

- 1 product

(IT-Outsourcing)
BUB Dr. Benölken Unternehmensberatung GmbH
BuP Bartsch und Partner GmbH
BÜROTEX metadok GmbH
Business Competence Center - Erwin Groß Unternehmensberatung
C.K. Solution - Softwareingenieurbüro Chris Kroos -
callas software GmbH
camos Software und Beratung GmbH
CAQ AG Factory Systems
CAS GmbH
Page 3 of 18. A total of 719 vendors currently active

<< previous | 1 | 2 | 3 | 4 | 5 | 6 | 7 | 8 | 9next >>
All A B C D E F G H I J K L M N O P Q R S T U V W X Y Z
Listings per page- 10 25 50 100
Products can be blended in by clicking on the grey link behind the vendor name.
You also have the option to blend in all products at once.
SoftSelect Website Search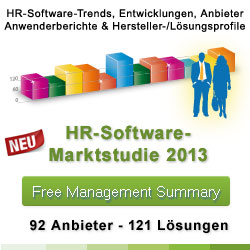 Appointments