Business Software Selection
Software Vendors
Software Consulting
Market Research

IT News
E-Mail: info@softselect.de
SoftTrend IT News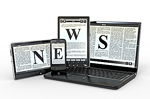 A total of 69 SoftTrend IT articles online. You are currently on page 1 of 3.
Listings per page- 10 25 50 100
<< previous | 1 | 2 | 3 next >>
Engineered System Optimized for Running Business Applications; Delivers Groundbreaking Innovations to Help Customers Reduce Cost and Complexity, Eliminate Business Risk and Seize New Market Opportunities

As the pain and expenses associated with global business travel continue to increase, companies and business people alike are seeking effective and integrated software to help simplify the end-to-end process. SAP AG today announced new cooperation with partners and solution providers and increased availability of the SAP Travel...



Microsoft Dynamics CRM Online becomes first cloud CRM service to register with CSA STAR. Microsoft Corp. (Nasdaq "MSFT") today announced the availability of the Microsoft Dynamics CRM Online Trust Center, a website that provides in-depth information about the privacy and security practices for the Microsoft Dynamics CRM Online service.

ABAS Force China attends the 16th China International Software Expo in Beijing. The Software Expo is an important annual event for the Chinese software and IT services industry.


ADP to Help Establish Human Capital Management Industry's First Time and Labor Management Professional Certification



Business Driven IT-Management Helps Global Health Care Company Launch New Private and Public Cloud Services to Increase IT Efficiency and Optimize Business Value


SAP AG (NYSE: SAP) today announced its financial results for the third quarter ended September 30, 2011.

Helps Reduce Complexities, Liabilities and Costs of Internal Human Resource Management, So Businesses Can Focus on What They do Best



New service update delivers social collaboration capabilities, with a unified Office 365 experience and new enterprise cloud features.

IFS Applications has been ranked in the dominant zone for enterprise asset management (EAM) and computerized maintenance management systems (CMMS) by third-party analyst group Technology Evaluation Centers.



SAP® CRM Rapid-Deployment Solution Delivered Via HP Enterprise Services' Cloud Platform Enables Increased Availability, Speed of Business Information

Enterprise Social Network to Enable Business Users to Work Together Using a Broad Suite of Collaboration Tools

A new concept for the established abas Customer Forum


IFS, the global enterprise applications company, today announced that one of Europe's leading marketing communications groups has chosen to deploy IFS Applications to streamline its business systems and provide a platform for future growth. The contract includes software licenses and services and has a total value of more than € 2.4 million.

Through the acquisition of the PDM system PISA, the ERP system developer Jeeves has strengthened its offering to the textile and apparel industry. As part of the Jeeves for Fashion concept, PISA is now changing its name to Jeeves Design Management.

The annual abas customer event is a conference many abas Business Software users look forward to each year, and has enjoyed continual proven success. This event has now been optimized to share information regarding abas Business Software in an even more specific and customized manner. abas 360°: an event where the focus on you, the user, and your business processes.

Join the Microsoft Dynamics AX 2012 webcast with keynote speeches from Steve Ballmer and Kirill Tatarinov on Thursday, Sept. 8, at 9 a.m. PDT.

SPARC Enterprise M9000 Server with Oracle Database 11g Beats All Published Two- and Three-Tier Results on SAP ATO Benchmark

Bactiguard, which has experienced rapid expansion in recent years, needed an ERP system that could grow seamlessly with the company. They chose Jeeves Universal. The transaction was arranged by Jeeves' partner SYSteam.

IFS, the global enterprise applications company, has been identified as one of the world's major vendors within three different enterprise asset management (EAM) fields by ARC Advisory Group. The report places IFS as the single largest vendor within aerospace and defense, the second largest within the oil and gas industry and the third within power generation. The combined rankings make IFS the third largest EAM software vendor globally.

SAP AG (NYSE: SAP) and the not-for-profit Carbon Disclosure Project (CDP) are experiencing increasing demand for CDP Reporter Services. The services include solutions based on sustainability software from SAP, enabling companies to access both advanced analytics and industry data required to benchmark their energy and carbon footprints. Since its debut in 2010, the software has been adopted by more than 40 enterprise customers, including Cisco, DuPont, E.ON, Boeing and Hess.

ADP's Enterprise eTIME® Automated System Now Serves More than 4,500 Dana Corp Employees across 23 Locations in Five States

Oracle Linux Enhanced with Zero Downtime Software Updates


SAP and Sybase Ecosystem Now Offering an Attractive Mobility Stack to Better Serve High Customer Demand for Mobile Solutions.



Free Application Spurs Collaboration and Provides Employees with Fast, Easy Access to HR, Payroll, Time & Attendance and Benefits Information via their Mobile Devices.

<< previous | 1 | 2 | 3 next >>