Business Software Selection
Software Vendors
Software Consulting
Market Research

IT News
E-Mail: info@softselect.de
Konzerninformationssystem bei VALORA (412 KB)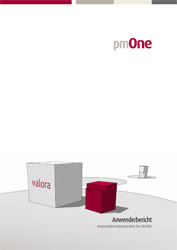 Als börsenkotiertes Unternehmen verfügte Valora über ein Berichtswesen, das stark auf den Bereich Finanzen und Konsolidierung fokussiert war. Mit der Unterstützung von pmOne hat Valora ein Mangement-Informationssystem auf Basis einer Microsoft BI-Plattform realisiert, das die Finanzsicht im Controlling durch flexible und aktuelle Reports und Analysen aus der Business-Sicht ergänzt und damit eine marktnahe Steuerung der dynamischen Geschäftsbereiche unterstützt.
pmOne AG - Business IntelligenceCase Study
Tags
Business Intelligence Controlling Groß- und Einzelhandel Reporting
SoftSelect Website Search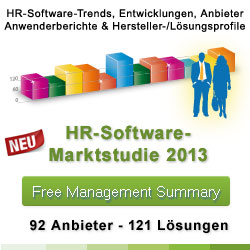 Expert advice
Don't hesitate to contact us with any questions or feedback you have:


Email: info@softselect.de
Telephone: +49 (0)40 870 875-0
Telefax: +49 (0)40 870 875-55
We look forward to hearing from you.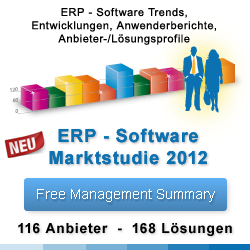 Software vendors Webcasts
A selection of Podcasts and Webcasts related to Business Software in various languages

Die Business-Software-Webcasts unserer Anbieter können Sie nur ansehen wenn Sie den Flashplayer von www.adobe.de installieren.