Business Software Selection
Software Vendors
Software Consulting
Market Research

IT News
E-Mail: info@softselect.de
Why do I need IT consulting?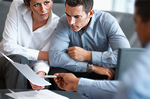 In Germany alone there are over 500 ERP solutions and additional modules for the numerous business sectors of a company. An unclear market with an indefinable number of vendors and services is the result.
Which vendor should you choose?
What does your company expect from the software?
What features should the software have to efficiently cover your long term business processes?
Does your software also cover anticipated future requirements?
It is essential to answer these and many more questions to secure investments made in a new business software solution.
Ultimately, the new software should fulfil the requirements, be flexible and cost-effective but also be up-to-date in ten years.
A reliable partner is required who can examine and accompany the investment in a new software solution, an independent partner who is in close communication between vendor and the company in order to provide the best-suited solution.
With over 15 years of professional experience SoftSelect offers vendor-neutral consulting and market analysis company specialising in business software for medium-sized businesses.
We offer advice and accompany our clients throughout all the stages of an IT project and providing the necessary secure feeling.
« Assistance during software implementationManagement Consulting »

SoftSelect Website Search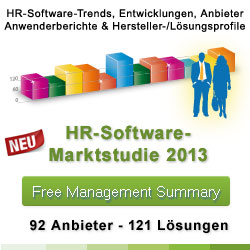 Expert advice
Don't hesitate to contact us with any questions or feedback you have:


Email: info@softselect.de
Telephone: +49 (0)40 870 875-0
Telefax: +49 (0)40 870 875-55
We look forward to hearing from you.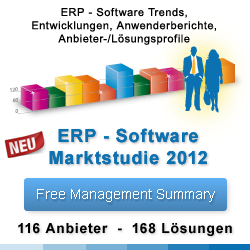 Software vendors Webcasts
A selection of Podcasts and Webcasts related to Business Software in various languages

Die Business-Software-Webcasts unserer Anbieter können Sie nur ansehen wenn Sie den Flashplayer von www.adobe.de installieren.