Business Software Selection
Software Vendors
Software Consulting
Market Research

IT News
E-Mail: info@softselect.de
Vendor List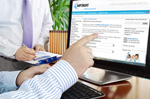 On the following 18 pages you can find a comprehensive summary of relevant business software vendors. Currently there are 719 active vendors in our database.
Business Software vendors can be filtered by:
With the help of a multitude of criteria you can define which components are of particular importance to you. You receive a detailed evaluation of the software products on the market and their relevance to your individual criteria.
Vendor name
[frevel & fey] Software Systeme GmbH
1.A Connect GmbH
1komma6 - Multimediale Dienstleistungen GmbH
2care4u GmbH
42 Software GmbH
42he Unternehmergesellschaft (haftungsbeschränkt)
a-mec.com Andrea Bulla
A&S-Ingenieurgesellschaft mbH
A+L AG
Aareon AG
Abacus Research AG
ABACUS Retail GmbH
ABAS Software AG

- 1 product

(ERP, CRM, E-Business)
abaXX TECHNOLOGY AG
ABF Software-Systeme GmbH
ABI Informatic Brainware AG
ABS Systemberatung GmbH
AC-Service AG Info-Service
ACA, Artaud, Courthéoux et Associés
acadon AG
Accantum GmbH
access KellyOCG GmbH
AccountView Deutschland
Acommit AG
aconso AG
acss gmbh advanced comp. systems support
Active Information Concept
Actricity AG
Actuate (Deutschland) GmbH
Adami Computergesellschaft mbH
adata Software GmbH
ADDISON Software und Service GmbH
adenin TECHNOLOGIES AG
ADISY Consulting GmbH & Co. KG
ADITO Software GmbH
ADP Employer Services GmbH
AGI - Information Management Consultants
AGICON
agorum® Software GmbH
aimin gmbh
Page 1 of 18. A total of 719 vendors currently active

<< previous | 1 | 2 | 3 | 4 | 5 | 6 | 7 | 8 | 9next >>
All A B C D E F G H I J K L M N O P Q R S T U V W X Y Z
Listings per page- 10 25 50 100
Products can be blended in by clicking on the grey link behind the vendor name.
You also have the option to blend in all products at once.
SoftSelect Website Search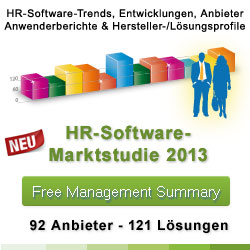 Appointments